About Kim Skov-Nielsen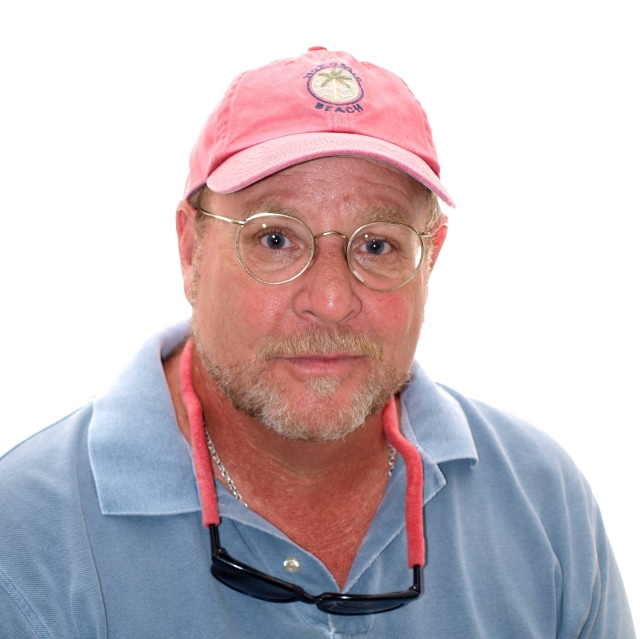 Born to Danish/Norwegian parents in Saigon, Vietnam in 1960, raised in 14 countries until shanghaied for the '79 Fastnet Race.
KSN is preceded by 3 generations of seafarers, fishermen and explorers. His first yachting job was building GRP sailboats in polyester chopstrand in a small boatyard on the docks of Antwerp in the summer of 1974.
KSN has worked full-time in the marine industry since 1979, primarily as a yacht skipper and ocean racer. KSN has sailed almost 150,000 blue water miles worldwide, amassing a wide range of valuable experience - from building boats to sailing them around the world, from being bosun on a 12m at the America's Cup to being a Project Manager at America's Cup & Whitbread Round the World Race level. KSN has also done several seasons in the mountains as a ski bum, a year as a timeshare salesman for Marriott's and a few months as a trainee paramedic.
Yacht and Marine Surveyor
Tired of globetrotting and armed with a diploma in Marine Surveying, KSN established a surveying business in Spain delivering a range of survey and consultancy work to clients worldwide.
Surveying milestones have been to survey and value the Challenge Business fleet of 19 steel sailing yachts. And a short time thereafter to survey and value the Clipper Challenge fleet of GRP yachts.
In recent years surveying has taken in places as far apart as Oslo, Buenos Aires, and Sevastopol in the Ukraine. Trips to Palma de Mallorca have risen to the point where it might be an idea to buy shares in AirBerlin.
Surveying Qualifications
Lloyds/IIMS Diploma in Marine Surveying with a speciality in Small Craft (with merit) awarded in 2003
International Institute of Marine Surveying - Full Member
Society of Accredited Marine Surveyors - Acredited Marine Surveyor (AMS) with specialty in Small Craft
UK Marine & Coastguard Agency - Approved Surveyor
International Register of Marine Surveyors
International Register of Marine Consultants
International Safety Management - Lead Auditor, qualified to set up, monitor and inspect ISM systems ashore and afloat
Expert Witness in UK Jurisprudence
Yachting Qualifications
RYA/MCA Yachtmaster Ocean - with Commercial and Power Endorsement - held since 1983
MCA Navigation & Radar
MCA ARPA Radar Watch-Keeping
MCA Ship Construction & Stability
MCA Business & Law
MCA GMDSS GOC Operators license
MCA Fire Fighting at Sea
MCA First Aid at Sea
MCA Ships Captains Medical
MCA Proficiency in Medical Care
PADI Rescue Diver
Other Qualifications
International Baccalaureate from St. Clare's Hall, Oxford in 1979
Studied International Relations at Georgetown University in Washington D.C. 1979-1983
Commodore of the Georgetown University Sailing Team
Career Highlights
Surviving Hurricane Klaus enroute to the Caribbean in November 1984
Building and campaigning the champion One-Tonner 'Highland Fling' from One-Ton Worlds & Admirals Cup
to winning the Southern Cross Cup and being top boat in the Sydney Hobart Race
Being a bosun and sailtrimmer on a 12m at the 1987 America's Cup
Project Managing the building of the boat and the training of the crew for the 1989 Whitbread Round-the-World Race
Initial Project Manager for the constuction of the Swedish America's Cup Class yacht in Sweden 1990-91
Sailing Videos